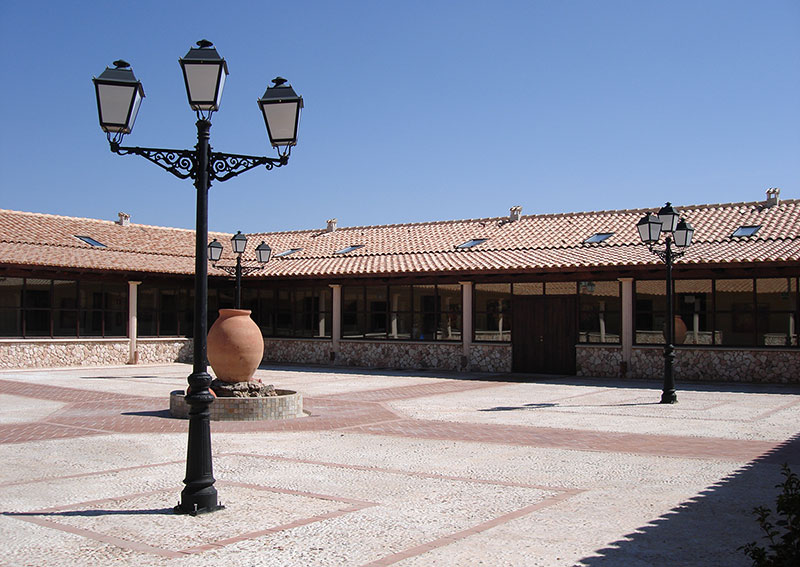 Our HISTORY
Crin Roja was founded in 2003 and is nourished by the extensive winemaking tradition of the Manchego landscape, which is home to the largest area of vineyards in the world. The Crin Roja Winery is equipped with the best winemaking technology.
The Crin Roja vineyard cultivates a wide range of varieties, including native grapes such as Tempranillo, Garnacha, Monastrell, Macabeo and Airén, as well as other varieties that have adapted well to Manchego soil, such as Cabernet Sauvignon and Syrah.
The winery uses its own sustainable winegrowing system, which maximizes the use of natural resources in order to minimize the impact on the environment. Biological methods are used in the vineyards, which reduce the use of chemical treatments.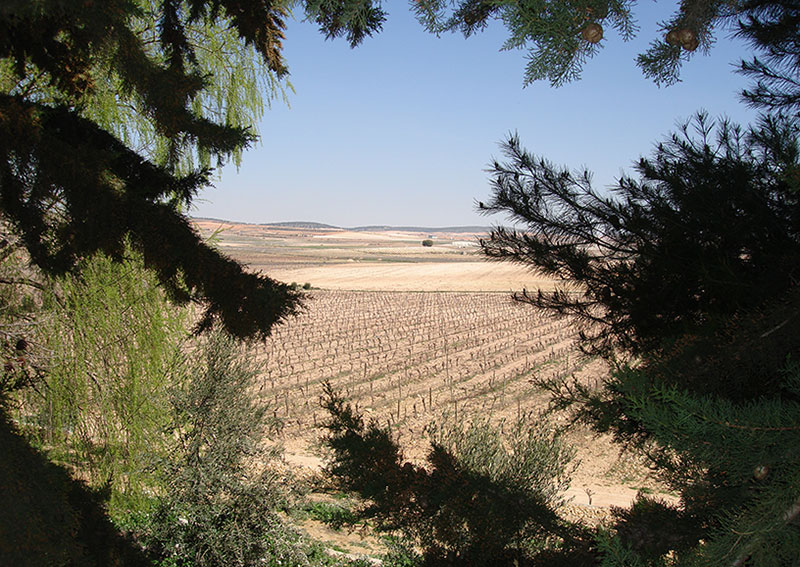 Our WINERY
The CRIN ROJA Winery is located in Fuente-Álamo in the province of Albacete. The winery sits on top of a hill, in an ancient Iberian, Roman and Arab settlement located 780 metres above sea level.
This is a privileged territory for wine production which lies in the southeast of the province of Albacete, where vineyards are generally cultivated in shallow stony limestone soil. The climate in this area is marked by extreme temperatures, both in winter and summer, and there is very little rainfall. This irregular climatology is complemented by rigorous work in the vineyard in order to obtain top quality fruit at its peak of ripeness to make wine.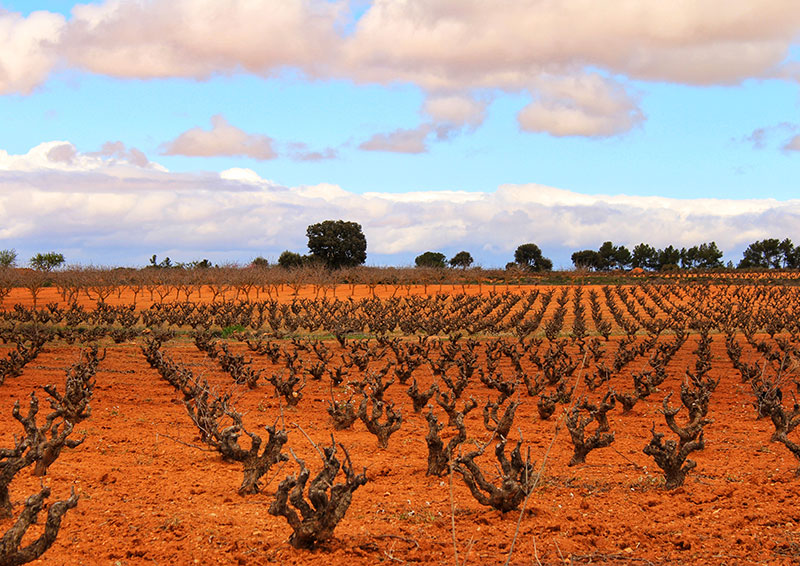 LANDSCAPE wines
Manchego is a wine-growing region par excellence which possesses a long tradition that is deeply-rooted in wine -from the time of Roman presence in the region to stories of Cervantes in El Quijote...- and above all, it has the largest area of vineyards in the world. Crin Roja is proud to belong to this landscape.
The intense work in the vineyard, together with the quality of winemaking techniques, allows us to obtain wines in which the individual nuances of each grape are preserved and intensified.